I hate to say it but sometimes doing someone a favor can create problems. Today's reader note about sick pay is an example:
I have a salaried employee that has accrued 10 hours vacation and -8 hours sick leave. Since he's taken a lot of sick leave, I thought I would do him a favor and credit him those sick leave hours as

I figured he would not be leaving anytime soon. My mistake – he's resigned.

My question is can I deduct the sick leave hours from his final paycheck even though he is a salary employee. Our company is located in California.
Since we don't know any of the company's policies regarding sick leave or sick pay, it's not possible to say, "Yes, you can…" or "No, you can't…" but there are some details to consider. So I asked one of my favorite labor attorneys to assist.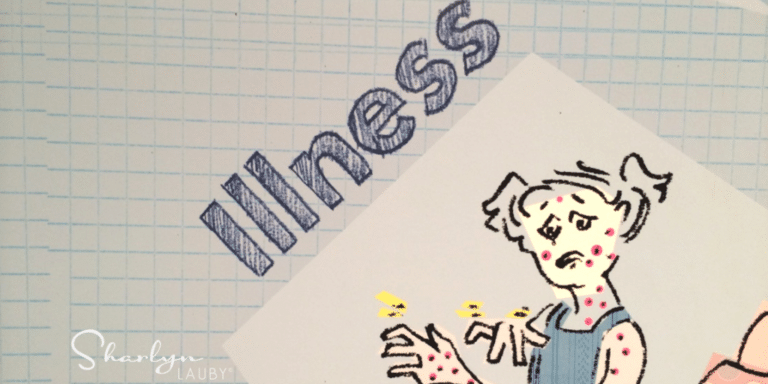 Eric B. Meyer is a partner in the Labor & Employment Practice Group at the Philadelphia-based Dilworth Paxson LLP. He also serves as Chair of the firm's #SocialMedia Practice Group, and publishes the blog The Employer Handbook, which was recognized as a top labor and employment law blog by the American Bar Association (ABA) Journal. He's helped us before with reader questions – this one is a favorite of mine.
I also want to point out that while today's question comes from a California reader, Eric is not licensed to practice law in California. Therefore, please remember that Eric's comments should not be construed as legal advice (for California or otherwise) or as pertaining to specific situations, such as the one described above. Nothing he says here will create an attorney-client relationship. Eric's doing this for free; he gets paid to be a lawyer. Now that we've gotten that out of the way…
Eric, we both agree there are lots of unknown issues here. So let's talk about the things we can address. How does sick time work for salaried (exempt) employees?
[Meyer] The laws on sick time and other paid time off for exempt employees can vary from state to state and city to city. For example, some cities, like Philadelphia, PA, require that employers provide a certain amount of sick leave to all employees (exempt and non-exempt) based on the number of hours of work that they have accrued. Absent a relevant state or local law, employers can establish sick leave rules by contract or handbook. That's important because, under the Fair Labor Standards Act (FLSA) regulations, an employer may deduct pay from an exempt employee's salary 'for absences of one or more full days occasioned by sickness or disability (including work-related accidents) if the deduction is made in accordance with a bona fide plan, policy or practice of providing compensation for loss of salary occasioned by such sickness or disability.'
In my experience, it's rare for an organization to take any employee's discretionary time balances – whether that's sick or vacation – into the negative. What should organizations consider when employees need more paid time than they have available?
[Meyer] If there is a written policy on point, apply that first. Attendance policies should be consistent with past pattern and practice. An alternative is to provide unpaid time off, consistent with policy, pattern, practice.
Out of curiosity, should the employee have any responsibility in this? I'd like to think the employee was aware that they were out of sick pay.
[Meyer] The employee should know the sick leave policy. Apart from that, the onus is on the employer to educate and train the employee on the policy and to apply it correctly.
Last question, from your perspective, do situations like this make the case for paid time off (PTO) easier?
[Meyer] I find it simpler to put all forms of paid time off (e.g., sick, vacation, personal) into one bucket from which employees may draw.
A huge thanks to Eric for sharing his expertise. If you're not already reading his sage advice, be sure to check out his blog and follow him on Twitter.
I've always said that I never wanted to be the human resources director that banned Girl Scout cookies. Sometimes being in HR or payroll is a tough job. The organization creates rules and policies for a reason – to bring consistency to the workplace. It's our job to make sure that consistency is maintained. Or we can explore changing the sick pay policy…but that's another blog post.
Image courtesy of Sharlyn Lauby
0